will future – Bildung und praktische Anwendung
Das will future wird im Englischen benutzt, wenn eine Handlung in der Zukunft vermutet wird, oder als wahrscheinlich angenommen wird:
typische Signalwörter sind: probably, maybe, likely bzw. Verben des Vermutens und der Meinungsäußerung: I'm sure, I think, I'm certain.
for example: It probably won't hurt.

Die Krankenschwester vermutet, dass die Spritze nicht wehtun wird.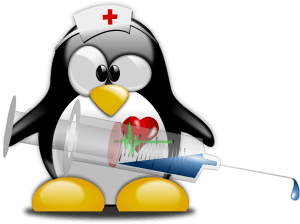 Das will future wird auch bei spontanen Entschlüssen verwendent.  Dies ist besonders für Deutsche  tückisch, weil im Deutschen hier Präsens steht.
for example:  I will have a beer.  /  Ich entscheide mich spontan, ein Bier zu bestellen.
oder:  Wait, I will help you.  / Spontaner Entschluss jemandem zu helfen.
formation:
Das will future wird mit dem Hilfsverb will in Verbindung mit der Grundform des Verbs gebildet. In der Kurzform wird einfach 'll an das Personalpronomen angehängt.
affirmative sentence:
I/he/she/it
we/you/they
will
'll
play
negation:
Bei der negation wird einfach ein not and das Hilfsverb will hinzugefügt.
Die Kurzform ist unregelmäßig:  won't.
I/he/she/it
we/you/they
will not
won't
play.
question:
The question shifts the auxiliary to the front of the sentence: (inversion)
Will
I/he/she/it
we/you/they
play?
Beware: das deutsche wollen kann nicht mit englischen "will" übersetzt werden. Vergiss also Sätze wie." I will a lemonade." In diesem Zusammenhang muss im Englischen unbeding "want" verwendet werden.
Übungen will-future